SpeedMemoy
Download Location:
Download_SpeedMemoryV1.0
User Manual
Screenshot from a running Game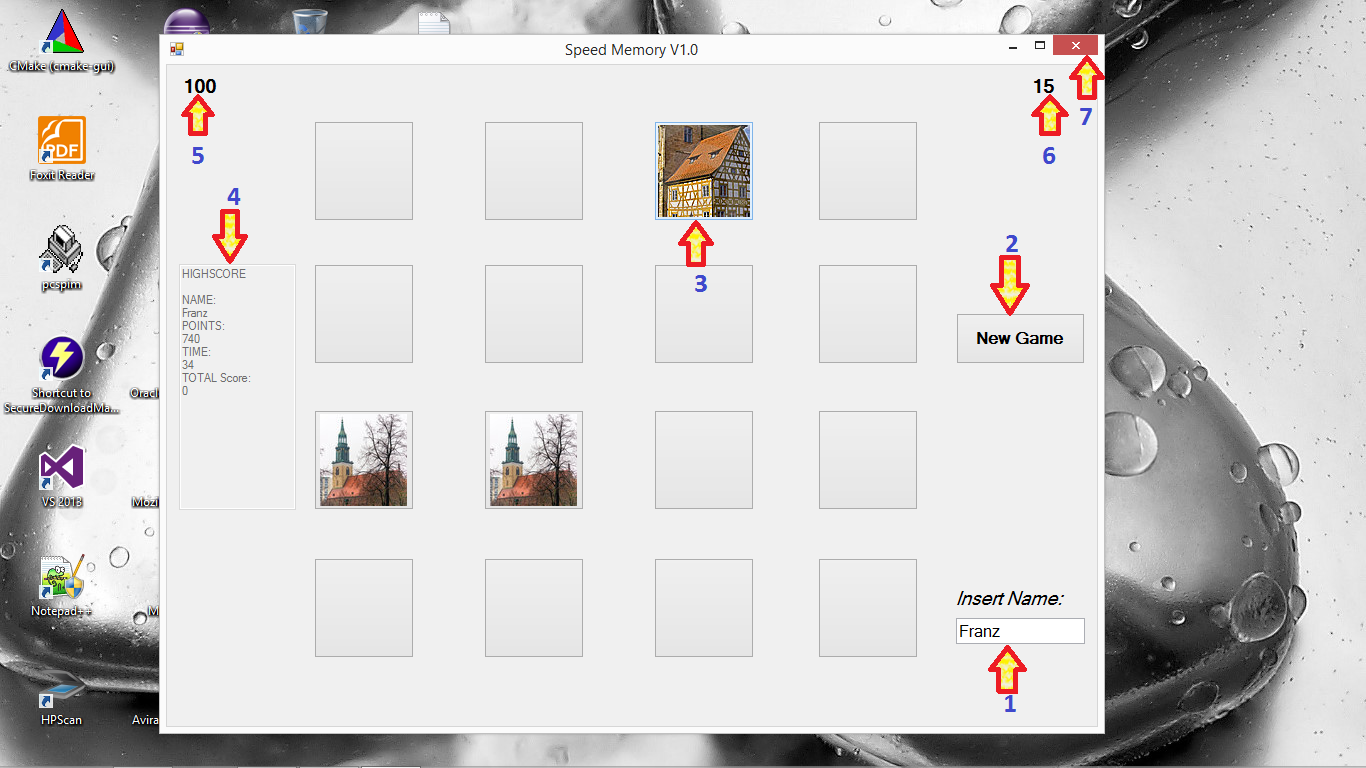 Textfield to insert a name
Button to start a new game
Buttons used as memory cards
Field which shows the current highscore
Current score
Current gametime
Exit game
Gameplay
The goal of the game is to find all 8 pairs of memory cards in a minimum of time. The current Highscore to beat is shown in(4). To start a new game you have first to enter a name in(1) Then press the button (2) and the game starts. You see the game time running in (6). To choose a memory card click on a button like(3). If you find a pair your score in(5) increase by 100 points otherwise it will be decremented by 10 points. You can start a new game at any time. To exit the game click on(7).